At Syncro
We will do our utmost to service
you to the best of our ability.
We are expanding Syncro
Dealers Available
Our Products
At Syncro, we serve best range of top quality Van Fitouts.
Van Shelving
All Syncro System shelf trays are manufactured with high-strength steel and are popularly known as adjustable shelving.
Drawers & Cabinets
Syncro prides to be the market leader in providing highly reliable 4wd storage systems for commercial vans.
Under Drawer Units
At Syncro we deliver high quality van fit outs like Under Drawer Units.
Canopy & Service Body Internal Fit Out
We can do the internal fit outs on Canopy and Service Body
Vice & Vice Top
Syncro Vehicle Storage systems can offer different kind of vices and vice holders for vans.
Lining & Floor Panels
With Syncro system van protection, the problem of damaging goods is over!
Which Syncro products are you interested in?
Get a Free Quote from Syncro, the Top Quality Van Fittings Company in Mebourne.
Best Commercial Van Fitouts Melbourne.
We have a full range of fitments available for your light commercial vehicle and have a fully trained team of professional fitters.
Syncro's tradie van fit-outs offer customized solutions to efficiently organize and optimize the space in your van, making it easier to carry out your work and increase productivity. Our professional fitters can ensure that your custom van fit-outs are implemented in such a way that they actually end up taking less space, while storing more items within. This effectively means that even after we have placed our commercial van fit-outs, you will not have to worry about the lack of space in the van. In fact, you will actually have more space than you initially did when you were dealing with a clutter of tools and equipment. Simply tell our professional fitters about your requirements with your custom van fit-outs and they will ensure that those requirements are implemented as per your specifications
Satisfaction Guaranteed
You can have peace of mind knowing that our products are manufactured in Italy and are shipped directly to our Distribution outlet in Melbourne.
Highly Trained Staff
Our team is highly trained team have the experience to ensure that your Fit Out is of the Highest Quality and Satisfaction Guaranteed.
Fast & Efficient Service
Our priority is to ensure that our communication is of the high-quality from when contact is first made, to when the quote is prepared and ready to be sent out and when the van is ready to leave our showroom.
Trusted by Professionals
Our products are Trusted by Professionals as we offer a full 12-month warranty on our products to have that peace of mind when choosing to have your work vehicle fitted out by the team at Syncro.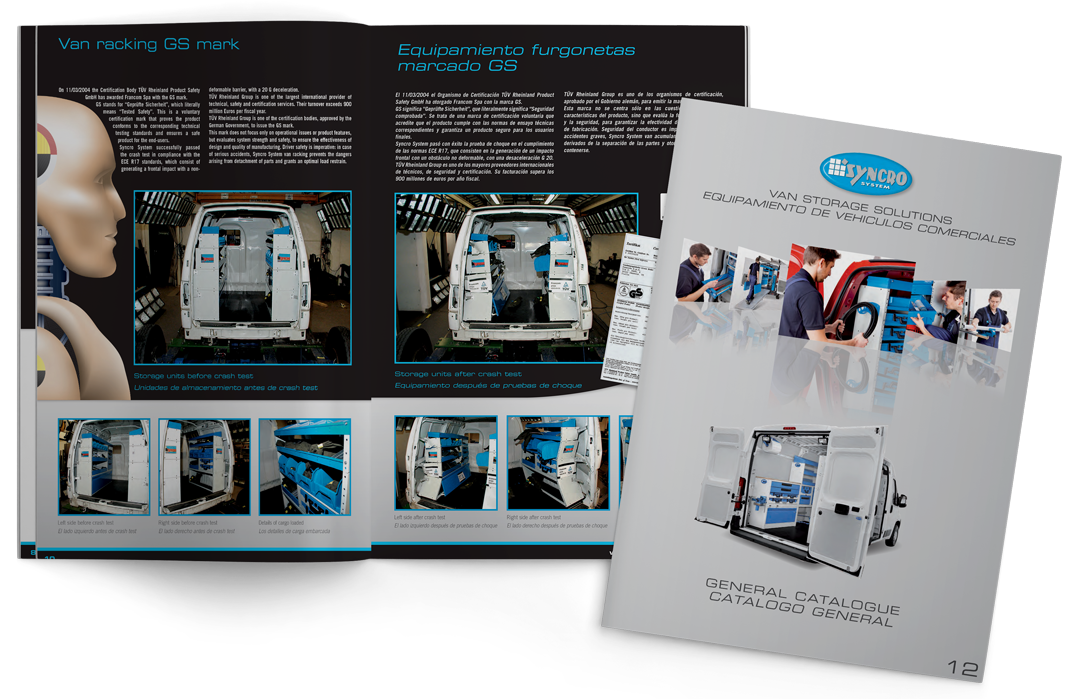 Frequently Asked Questions
What Our Customers Say
Words from our Satisfied and Happy customers